Rhonda B. Hanser, D.M.D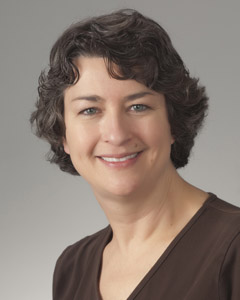 A love of science and desire to help others since childhood led Rhonda B. Hanser, D.M.D. to aspire to become a dentist.
Dr. Hanser graduated from Edwardsville High School in 1983. She went on to Southern Illinois University Edwardsville where she earned a Bachelor's in Biological Sciences with a Medical Science specialization. She then attended the SIU School of Dental Medicine in Alton where she received her Doctor of Dental Medicine in 1990. Later that year, Dr. Hanser joined the office of Larry Howenstein, D.D.S, in Fairview Heights. She remained there until May 2009 when she opened Hanser Dental in Troy.
Dr. Hanser resides in Marine with her husband and three daughters, the oldest of whom is pursuing a career in dentistry. She is a member of the American Dental Association, the Illinois State Dental Society and the Madison County Dental Society. Additionally, she is also involved in the community in which she lives and practices. She is a member of the Troy/Maryville/St. Jacob Chamber of Commerce.
Leslie Pryor, RDH
Leslie graduated from Greenville College in 2001 with a BS in Secondary Education and graduated in 2006 with a degree in Dental Hygiene. She is married to Andy Pryor with two wonderful sons, Carter and Colin. The weekends are spend at the race track enjoying her husband race. She loves working in the dental field and plans on continuing for many years to come.
Mary Effler
Mary is a business assistant. She has worked in the dental field for over 14 years and enjoys interacting with the patients. Her free time consists of family and friends, and is most proud of her two sons, Brandon and Andrew.
Sarah Gentry
Sarah graduated from Missour College for Dental Assisting in 2004. Sarahs favorite thing about being an assistant is getting to know her patients to help them be as comfortable as possible while in our office. She enjoys spending her free time with her husband and their three beautiful children.
Coren Simmons, RDH
Coren is a Registered Dental Hygienist. She graduated in 2008 from Lewis and Clark Community College with a degree in Dental Hygiene. Coren lives in St. Jacob with her husband Brian & their wonderful sons & two dogs. Coren enjoys being in the dental field & working with patients on their oral health.